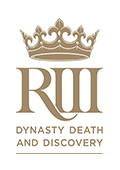 IMPT Spring Seminar & AGM
Leicester
26th April 2018
Dear Members
The Spring Seminar and AGM in Leicester was already subsidised by many of our regular sponsors, and we are most grateful for their continued support.
As you are aware KLS Martin are sponsoring a pre-conference Curry and have now generously offered to fund the remaining fee, currently £40. However delegates are still required to pay an IMPT registration fee of £20.
Please register for seminar and curry via the booking form. Places are limited so please register early to avoid disappointment.
I would like to thank all our sponsors for their kind generosity.
The booking form is available by clicking HERE
Download the following PDF for the updated final programme:

Useful information is available HERE


IMPT Autumn Seminar
Liverpool
14th September 2018